Tamed Digital Product Project
19/11
People are living in a modern society with too many digital products. There are many things that people need to know how-to-use and many up-to-date functions. Ironically, many new technologies have been developed for the convenience of the people, but they also confuse people while living a busy day dealing with lots of things. For example, People always need to learn the latest features and functions built into our products and spend too much time on it. Also, advanced technologies such as touch screens and electronic sensors also make us unable to have multi-sensory experiences such as the sense of touch and sound that we could feel when using analog devices. In other words, digital technologies tame our lifestyle.
Article on dezeen>
Video>
In collaboration with Jung Jae hoon@Fuseproject
The goal of this project is making our lives more relaxed and enjoyable by taming the technologies. Therefore, we wanted to redefine the relationship between products and users through the Tamed Digital Product Project. We use an intuitive physical interface derived from the original form of the product. And with these, it helps to reduce the time and effort for people and delivers the multi-sensory experiences in a more simpler and intuitive way.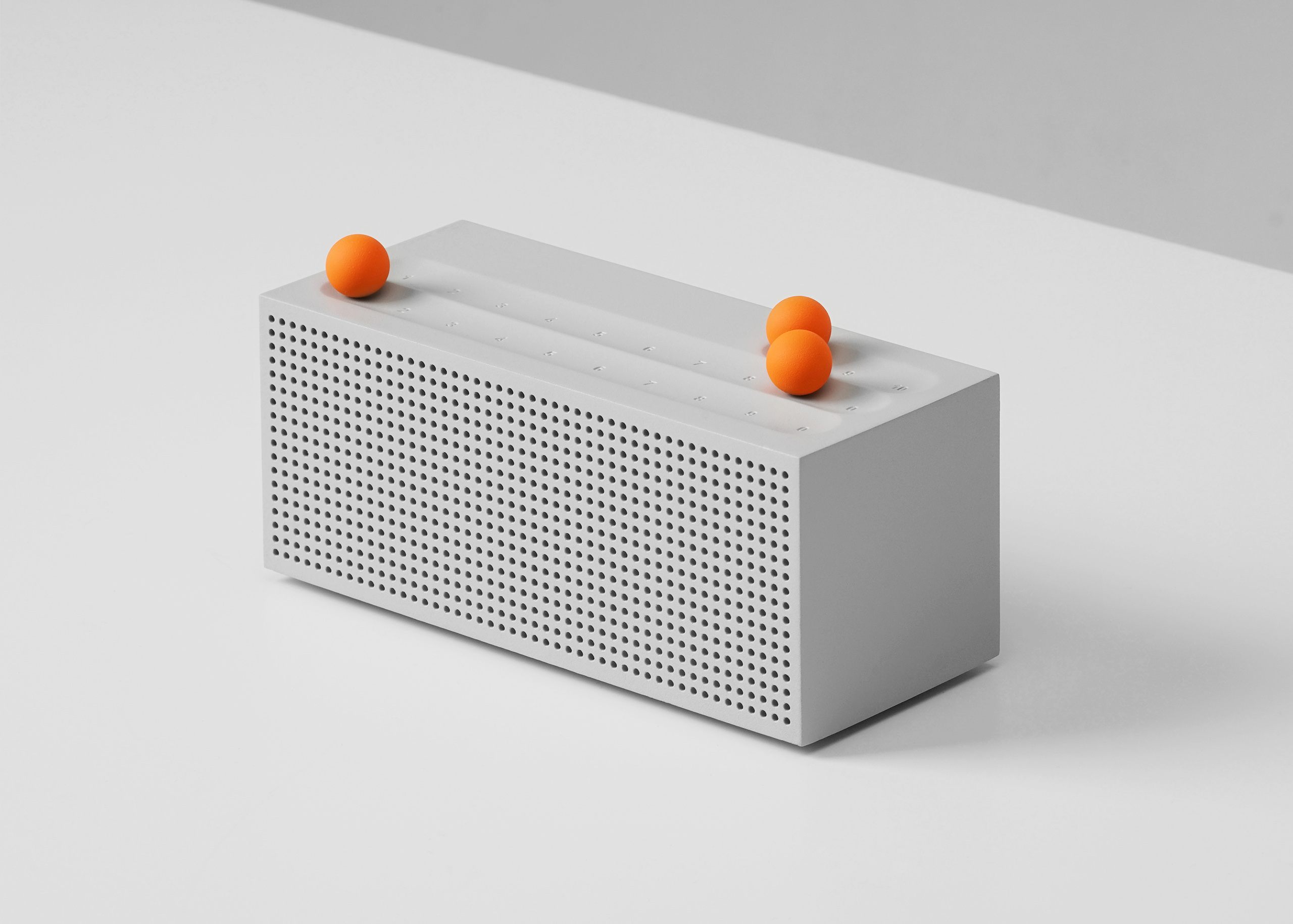 Ball Internet Radio



Ball Internet Radio is one of Tamed Digital Product Project series. At the top of the radio, there are three magnetic balls, and these balls act like a button to change the radio frequency by rolling or lifting the balls. This interface is not only intuitive enough for anyone to understand how to use it, but it also provides tactile and visual pleasure whenever users switch the radio stations by moving magnetic balls.





Cone Bluetooth Speaker



Cone Bluetooth Speaker uses gravity sensor technology. Through the gravity sensor, users can power on and off by flipping the speaker, and they can enjoy music automatically through this bluetooth speaker with paired their mobile devices. This gravity sensing supports user to enjoy music without complicated procedures by a simple gesture - Not only does it have functionality, but it is also aesthetically pleasing as unique home decor and accessories.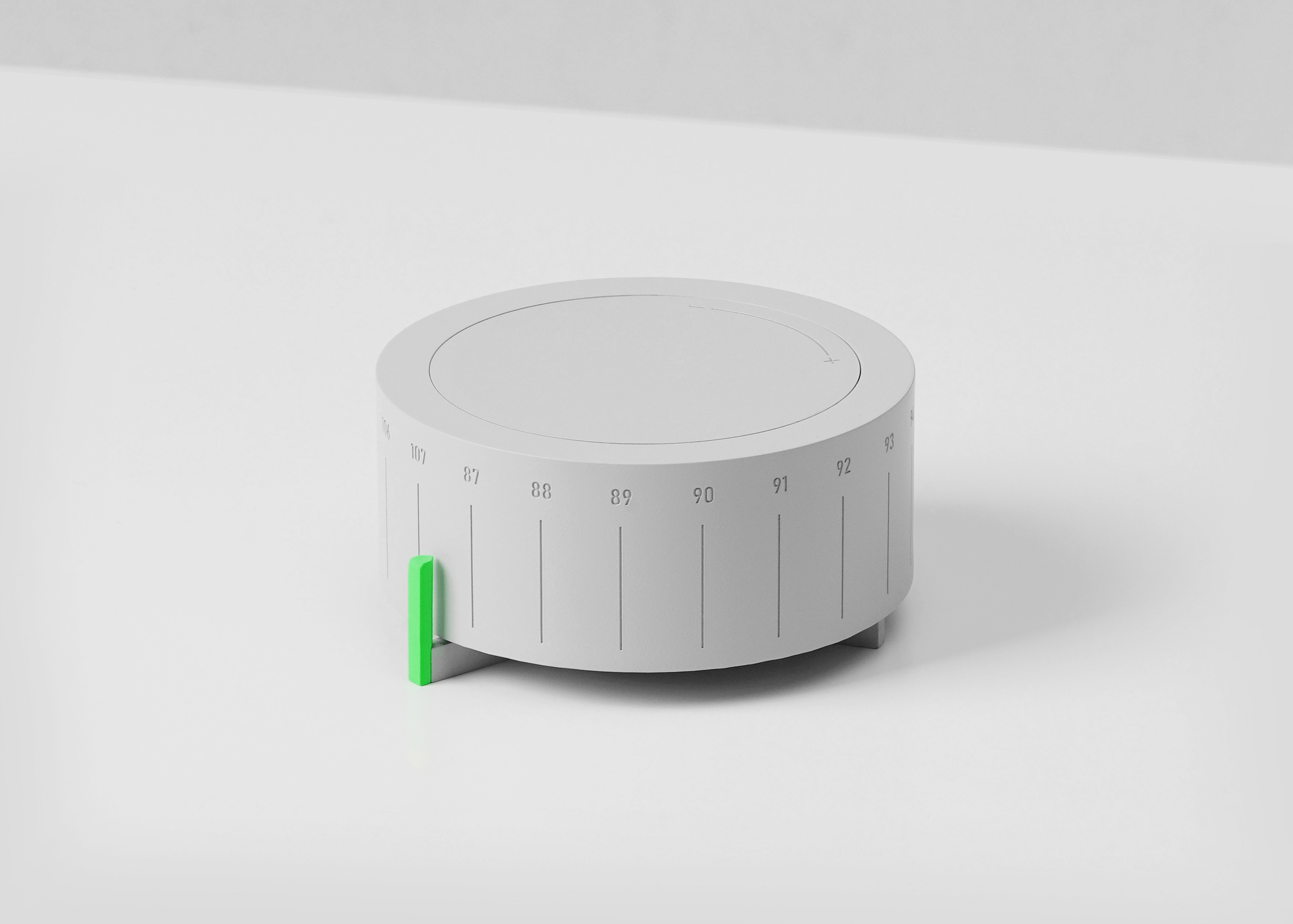 Wheel one Bluetooth Speaker



Traditional wheel-tuned radios have been used for decades by listeners. They provide a simple interface based on a tuning wheel to dial the frequency and marking a needle to show the tuned station. We would like to take advantage of this intuitive tuning wheel interface by utilizing mental models for our Wheel Digital Radio. The design with a consistent mental model does help users to select the intended mental model to use because at a glance it could be interpreted as radio.




Our Wheel Digital Radio is inspired by the traditional wheel-tuned radio and we try to emphasize the analog radio's intuitive interface. The radio body itself is a tuning wheel and it helps users intuitively to understand how it works, and how to use it as usual.





Fingerprint Smart Door Lock



Over the years, technology has revolutionized our daily lives and influences the ways people act and interact. New technology has created useful tools and multi-functional products that make our lives easier and better; Keyless Smart Lock is one of the examples. We want to take this new technology, but try focusing on an intuitive physical interface and existing interaction of the door lock used in the past.




Fingerprint Smart Door Lock is a simple form with the original function of the door lock, and it naturally interacts with people in our daily lives.